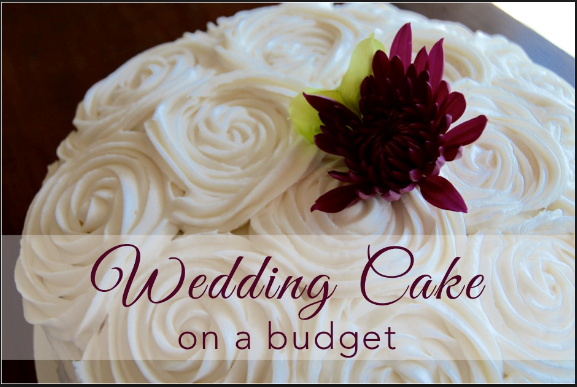 It's a week from payday, your bank account is looking sadder than the Grinch at Christmas time. Even the moths in your wallet are on strike! And you need to produce a birthday cake for little miss's 7th birthday stat!
Or you have just gotten engaged and with all the excitement and stressful whirlwind of planning the event of the year, you have forgotten about the wedding cake!
Unless you have a very generous family member with amazing baking skills willing to donate a cake, what do you do? I don't endorse dumpster diving or begging on the streets with a sign "will work for cake" (although…..), there are some cost saving options to still get the cake of your dreams without taking out a loan.

There are always alternatives to having a cake, weddings these days are now opting for candy buffets, cheese wheels and even donut walls! I've seen home-made cupcakes and decorate-yourself-biscuits at birthday parties as well as the good old woollies/ cheesecake shop cakes making an appearance.
But if you aren't crafty and are the type of person that can burn water, then baking probably isn't your thing. Que the baking fairy…

One thing that gets asked a lot is "how much?" Followed by, "but it's just cake!" and I get it, believe me! I totally understand where they are coming from and quite happily explain the difference between store bought vs a designed cake and that the price works out to less than a Grande café latte per head.


But here are some great ways to save money on cake without skimping on the design.

Busting the Myth; 'don't mention it's a wedding cake.'
Now this has its pros and cons. Most cake decorators don't charge extra for wedding cakes, the truth is that most wedding cakes have more detailing/ flowers and usually bigger to feed more people. This all takes more ingredients, more time and more labour than a standard celebration cakes.
By not telling them it's for your wedding, they won't prioritise your cake, deliver to your venue at the right time and they won't take the extra care for consultations and design.

You can save money by asking your cake decorator for what they can offer you to save on the design as every cake decorator specialises in different areas and may have some specials for you.

Do tell your cake decorator what your budget is.
Budgets and money can be a well guarded secret. Cake decorators aren't used cars sales men, they WANT your cake to be beautiful, They WANT to help out wherever they can (they are putting their name to the design, and want it to look beautiful) so letting them know your budget is a great way of letting the cake decorator come up with options for you.

Decorate the cake yourself
Do you have extra silk or fresh flowers? (Please take care with fresh flowers and do not stick them directly in the cake!) Or perhaps some beloved ornaments/ kids figurines you can adorn the cake with?
Ask your cake maker to supply a plain cake and add the cake topper yourself.

Fake it
Depending on how big and lavish your dream cake is, a fake cake isn't always the best way. But it is worth asking for a quote to supply a fake cake/ or part of the cake to be fake with sheet cakes to be supplied as the desert instead.

Buttercream vs fondant.
Not everyone likes to eat fondant, and it really isn't meant to be the star attraction anyway. But it does serve its purpose in providing a polished look and a multitude of decorating options, but it can add extra cost to the cake. Perhaps mixing up the tiers with half fondant half buttercream or going with an all butter cream cake (naked/semi naked cake) will help to keep the costs down.

Statement piece
So you've saved about 147 cake pictures on Pinterest and have the perfect cake in mind but don't like the price tag?
Try to work out what it is about the cake that you really love and make that the statement piece.
You love flowers? How about adding one or two large flowers instead of hundreds of cascading blooms or opting for flowers that are in season.
You love the cake topper? Focus on getting a really nice one that stands out.
You love colour? Airbrushing cakes or covering the cake in coloured fondant instead of embellishments will help cut costs.
You love texture and embellishments? (So do I) opt for only one or two tiers with embellishments instead of the whole cake, or opt for stencils instead.

Simplify
If you just can't decide on where or what to cut back on, just simplify everything. Go with standard flavours, opt-out of a cake stand, go with in season flowers, scale back on the embellishments or go for a DIY cake topper instead.


So although these items are not going to save you thousands of dollars, it may just help you save enough money to get your dream cake within your budget.