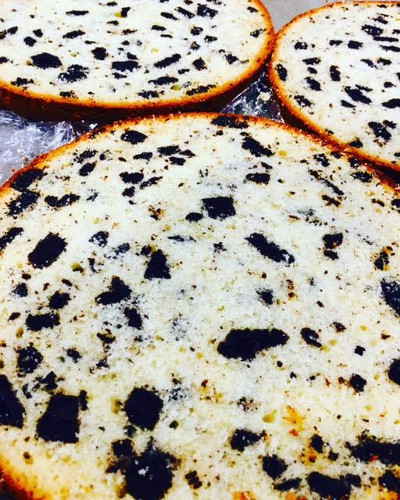 Flavour.

It's just one of those things that grips you right in your soul, brings back those childhood memories and you instantly turn into Homer Simpson.
Those five little senses can either awaken the Kraken in you or turn you off something forever.

When it comes to cake, I tend to just focus on just the sweet and leave the rest (sour, bitter, salty,& umami) to my local sushi hang (queue Homer again). But how do you choose from the unlimited possibilities?
Not being one to discriminate, I would want to have them all, but unless you are going for mountains of cake and have a stomach with a bottomless pit; cake has a finite shelf life.
This is the point that I listen to my stomach, forget the little red guy on my shoulder and my brain is prepping itself for a kick of dopamine, my inner fat kid is complaining that there is too much talking, not enough eating.

Chocolate is always a safe bet. A solid constant that never lets you down, goes with steak, wine and even great for that midnight adventure to the fridge.
Fruit based cakes always makes me feel like I'm actually eating healthy and can be so refreshing that I can keep going back for more!
There is something alluring about an old spiced cake... but this week the flavour of choice is cookies and cream. There is some debate as to who first invented and marketed Cookies 'n Cream ice cream, but either way, it's here to stay and has made its way into my repertoire of cakes. It evokes all kinds of nostalgia and that's why this week I can't seem to get enough!

That soothing warm vanilla milk, crunchy chocolate biscuit and sweet crème filling.....
Excuse me while I wipe the drool off my chin.